A very brave decision was made in my childhood. It came out of my Dad's deep desire to be of service. He opened his heart and mind to an extraordinary possibility. The possibility that a Veterinarian, from a small town in Oklahoma, could become a missionary and be of service somewhere in the world—that he would be led to a place and whatever the journey required of him and his family, they could give. My family's missionary journey is an amazing gift I was given as a child. Thanks Dad and Mom.
My story begins here...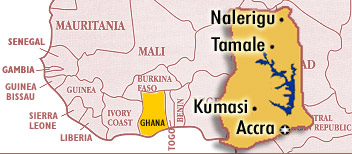 My family moved to
Ghana, West Africa
, in January 1968, when I was eleven. We lived in a missionary compound outside the northern region village, Nalerigu.
It was a fabulous adventure for a farm girl from a small town in Oklahoma. I made some very special friends there.
Most of them were boys about my age, Sandow, Alando, Mahama, Bugiri and his brother Wuni, Dahamani and others, who would come from the village to the missionary's compound to play with my brothers, sister and me.
When my homeschool studies were done, Sandow and I sometimes roamed around the missionary compound, walked to the village market or down the dirt road past my house to the dam. We also sat outside and played games like chess, checkers and oware.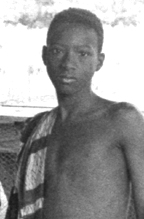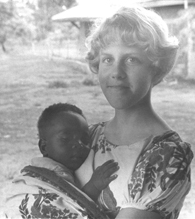 As you can imagine, there are lots of stories I could tell about those 2 1/2 years in Ghana. But of all the places we went and all the things we did, my friends were the best part of Africa for me.
You can take the girl out of Africa...
continue